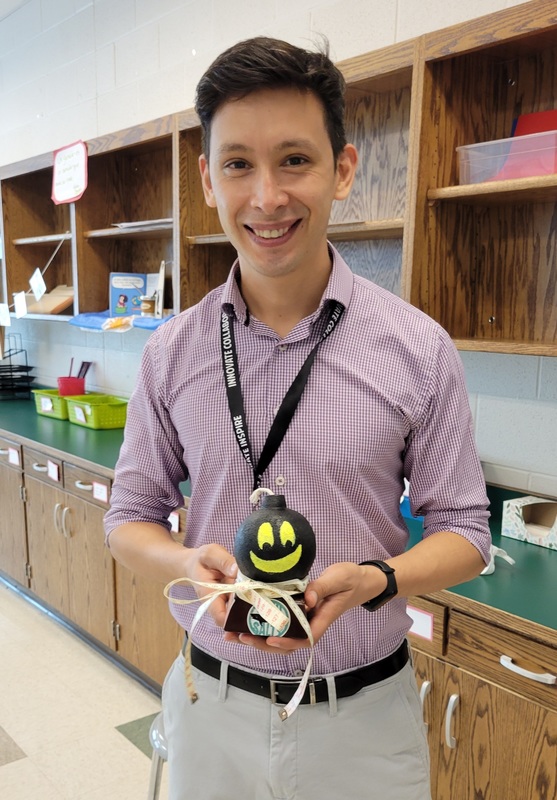 The first recipient for this year's "Da Bomb" is Cristian Saverino and was presented by Mr. Cannon!
I am giving Mr. Saverino the first "Da Bomb" this year for several reasons. Since joining our team at N-CMS, Mr. Saverino has worked hard to build relationships with staff and students. He is very positive with his interactions with students and staff. He had volunteered on several occasions to cover classes when substitutes weren't available. He is very passionate about his job. He radiates enthusiasm for teaching and learning. Thank you for all your hard work thus far this school year! I appreciate your effort. You are "DA BOMB!"
Mr. Saverino will pick the next recipient!