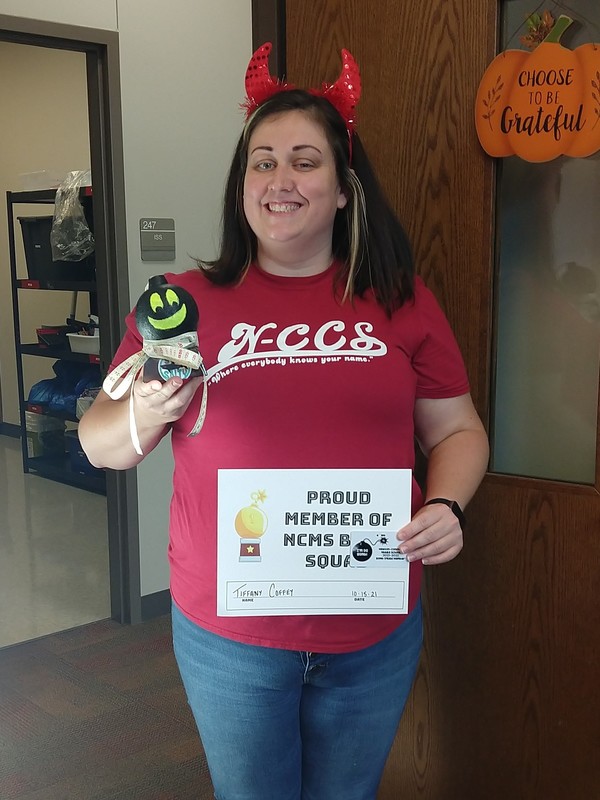 Mrs. Lyfords's selection for this week's "Da Bomb" is Tiffany Coffey (Data Manager)
This week's "Da Bomb" award was given to Mrs. Coffey.
New to her position as Data Manager at NCMS, Mrs. Coffey has been a great addition to the family. She has a "can do" attitude and she is amazing whether she is helping students, parents, staff, and even a stranger who accidentally called the school thinking it was the DMV. Thank you for all the work you put in and for always being able to laugh. YOU ARE "DA BOMB!"
Mrs. Coffey will pick the next recipient!