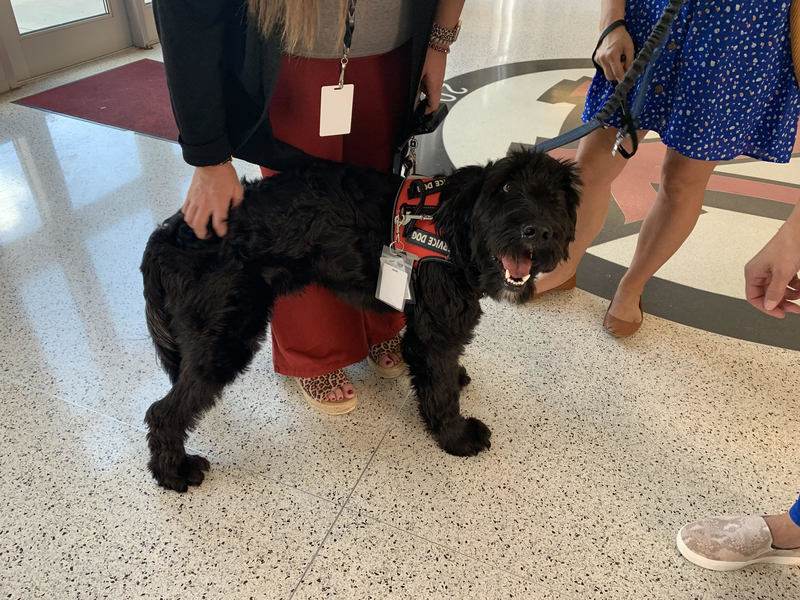 Mrs. Hudson's selection for this week's "Da Bomb" is Jasper (Therapy Dog)
This week's "Da Bomb" award was given to Jasper, our therapy dog.
Jasper has quickly become a part of the Red Devil's family. I chose Jasper because he has already made such an impact on our school and has brought so many smiles into the hallways and in our classrooms. He is a great listener and is always up for a good back rub and a long nap when he's had an exciting day visiting our students and staff! We are looking forward to many more moments and memories to be had with him. Jasper, YOU ARE "DA BOMB!"
Jasper will pick the next recipient!