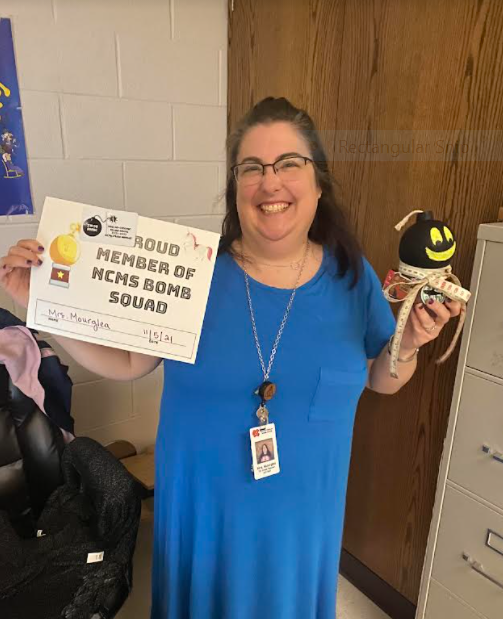 Mrs. Hester's selection for this week's "Da Bomb" is Mrs. Mourglea (7th Grade SS Teacher)
My recipient for "Da Bomb" this week is Mrs. Mourglea. Mrs. Mourglea's love for learning and teaching is apparent to anyone who walks into her classroom. She makes history come to life in some amazing ways! If you want to know, just ask her about her Henry 8th test questions. We love that she always brings the party to the 7th-grade hallway every morning, and she remains positive and in good spirits despite any challenge she faces. Thanks for always helping pick us up when we're feeling down and working so hard for all of our students. You really are "Da Bomb"!
Mrs. Mourglea will pick the next recipient!