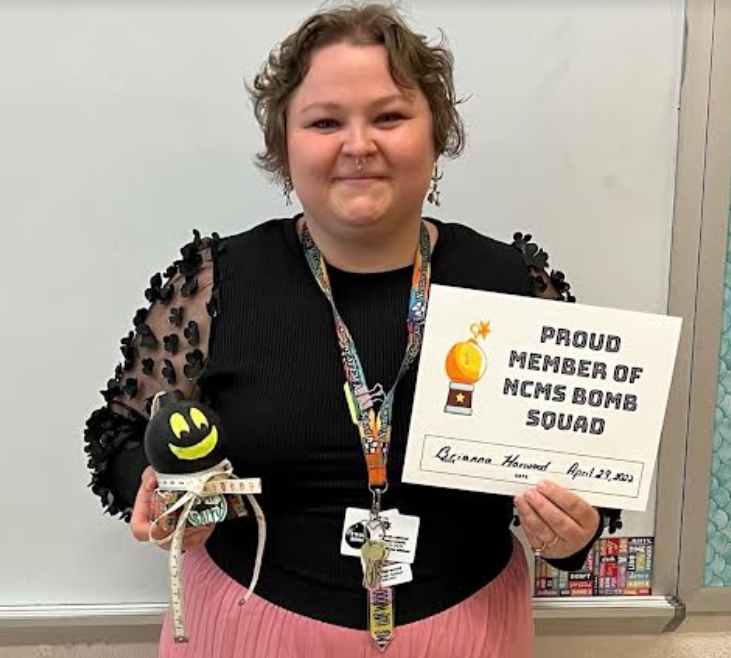 Mrs. Matheney's selection for this week's "Da Bomb" is Ms.Harwood (6th-Grade Math/Science).
My choice for this week's "Da Bomb" is Ms. Brianna Harwood. This is my second year working with her in 6th grade, and then in January, we became teammates. She handled this situation very professionally, and she has continued to be a positive influence on our students. She is always willing to share her ideas and is very knowledgeable about all the math standards! Ms. Harwood genuinely cares for the kids, and she's always up for a good laugh!
Congratulations, Ms. Harwood! You're Da Bomb!