Students in Mrs. Washington's class are experimenting with density, to see if different parts of the apple will float or sink, in comparison to the whole apple.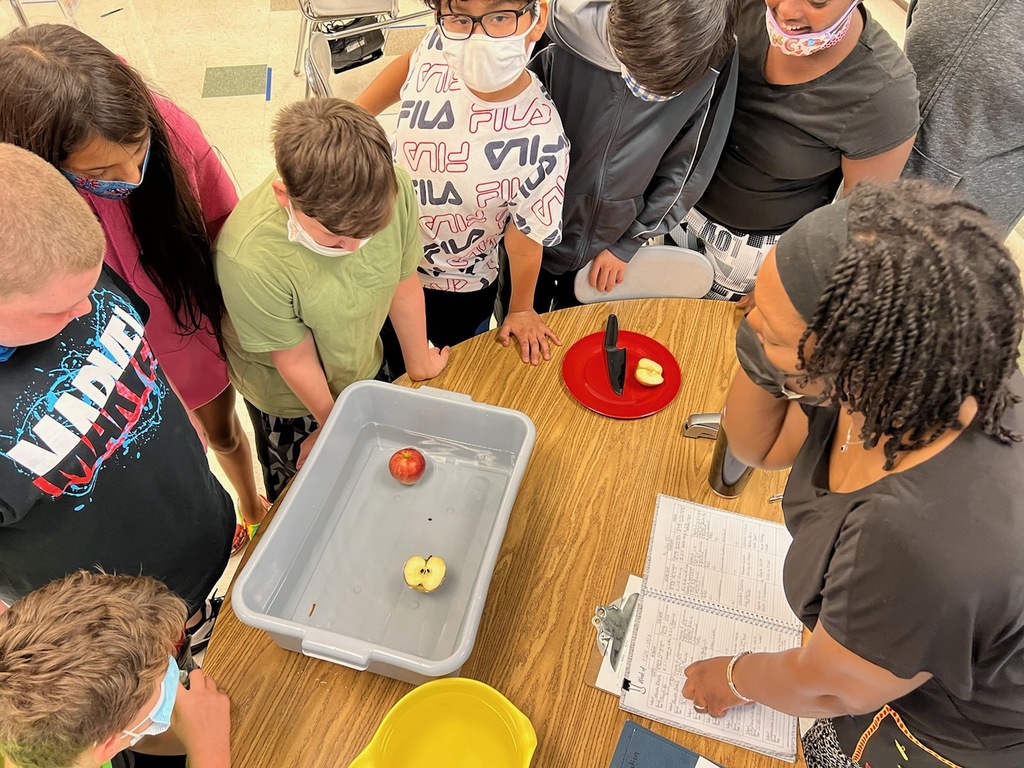 Students in Mrs. Ramsey's class are learning how to follow instructions, build teamwork, and problem solve all through a fun activity of building a Lego Mindstorm EV3 Robot.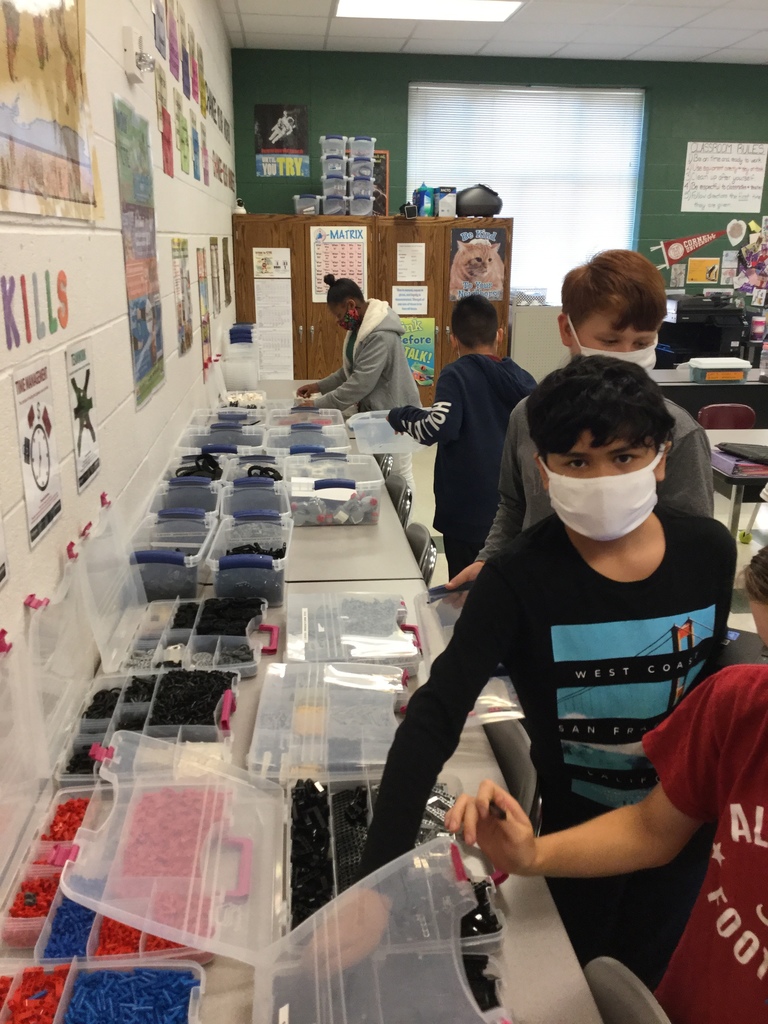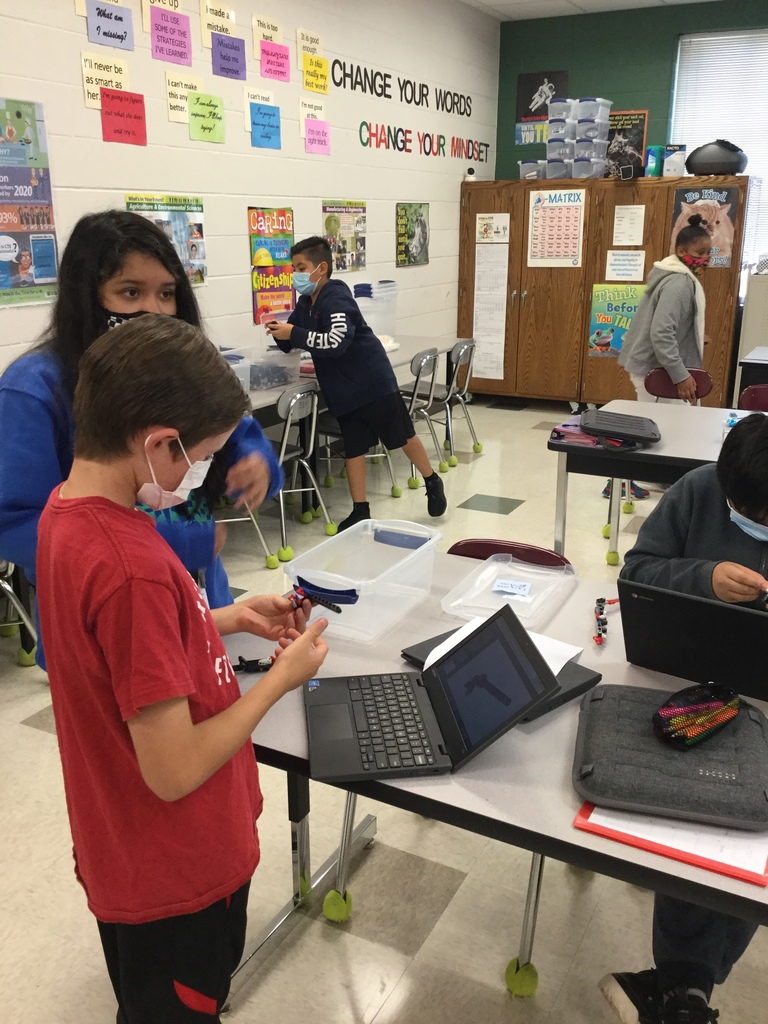 Today's Soccer and Volleyball matches at Northview have been canceled due to the weather. Games have been rescheduled for Monday, October 11, 2021 There will be no Football or Soccer practice today. Volleyball will have practice.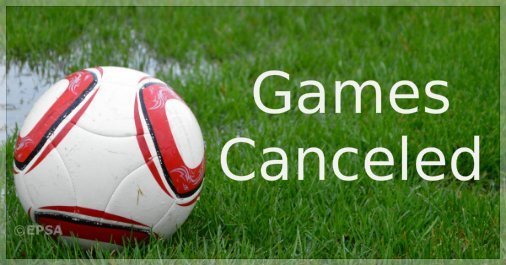 Mrs. Hudson's selection for this week's "Da Bomb" is Jasper (Therapy Dog) This week's "Da Bomb" award was given to Jasper, our therapy dog. Jasper has quickly become a part of the Red Devil's family. I chose Jasper because he has already made such an impact on our school and has brought so many smiles into the hallways and in our classrooms. He is a great listener and is always up for a good back rub and a long nap when he's had an exciting day visiting our students and staff! We are looking forward to many more moments and memories to be had with him. Jasper, YOU ARE "DA BOMB!" Jasper will pick the next recipient!

We all enjoyed the nice Fall weather in Conover this week including Mrs. Mourglea's 7th grade social studies classes who spent time working together to research the 7 barriers of the European explorers.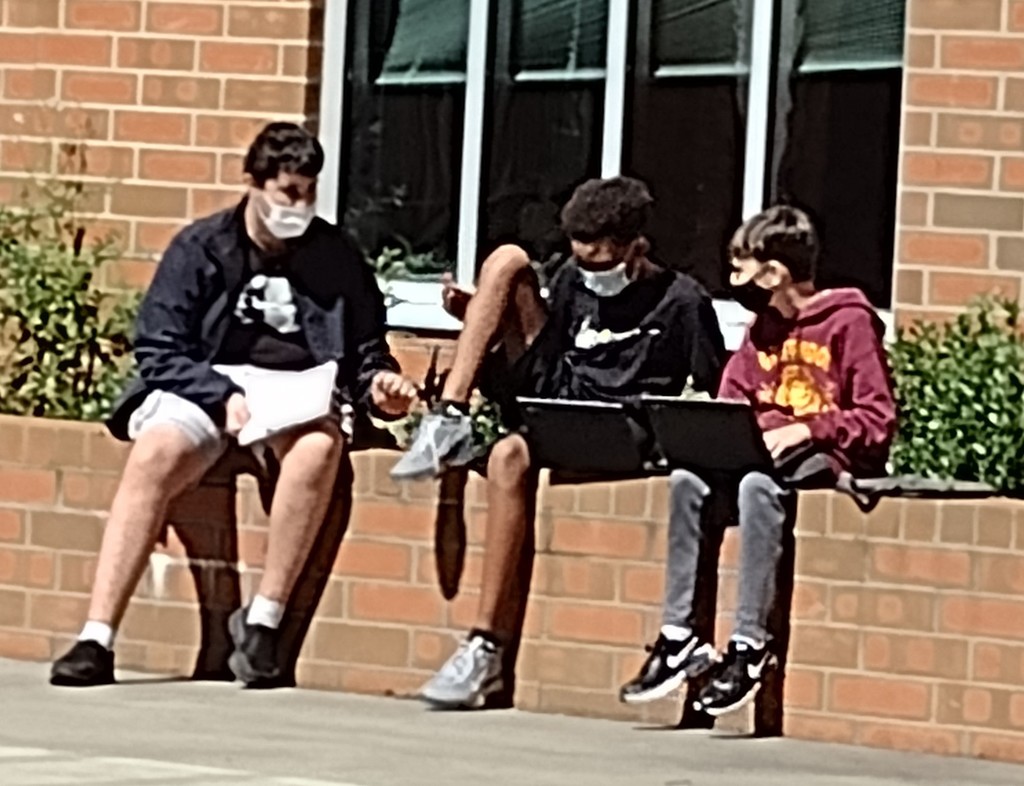 7th grade students in Mrs. Boggs' Health Sciences class made a model of working lungs in class this week.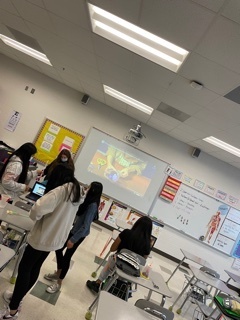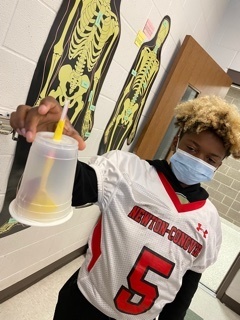 Hello Red Devil Family! Here are your announcements for the week of September 27-October 1, 2021. Progress Reports will go home on September 30. Parents, please review your child's progress and contact teachers if you have any questions. Students will be able to preview and sign-up for Club offerings this week. Once students have been scheduled to a Club, students will participate in Club Day every two weeks during the school day. NCMS is holding a Spirit Night event at Scoops 'N Smiles on September 23-28. Scoops 'N Smiles is located in Newton. Just mention Newton-Conover Middle School, and they will donate 20% of your purchase to our school. In athletic news, the Boys Cross Country team placed first in this week's meet at Arndt Middle School. Great job to those student-athletes. NCMS will host a cross-country meet this upcoming Monday. We also want to send a shout-out to our boy's soccer team for picking up another win this week. Soccer and Volleyball will take on Arndt at home on Tuesday and will travel to Maiden on Thursday. Our football team will kick off their first home game of the season on Wednesday as they take on Arndt. The football game will be played at Newton-Conover High School. Football and Volleyball will practice at North Newton Elementary School on Monday. Students will need to be picked up from North Newton. Football practice will be finished at 5:30 and Volleyball will finish at 5:00 pm. That is all for our weekly announcements. Have a wonderful weekend.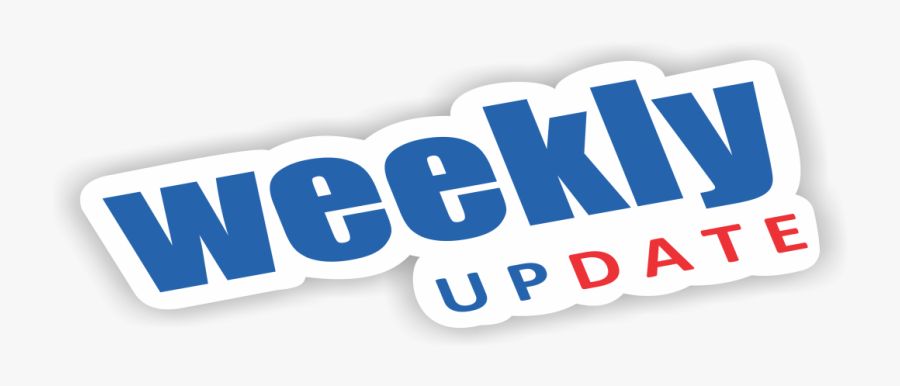 6th grade science students in Mrs. Hudson and Ms. Harwood's science classes are using graduated cylinders to help determine the volume of irregular shaped items using water displacement. #togetherasone #handsonscience #STEM @NCCSschools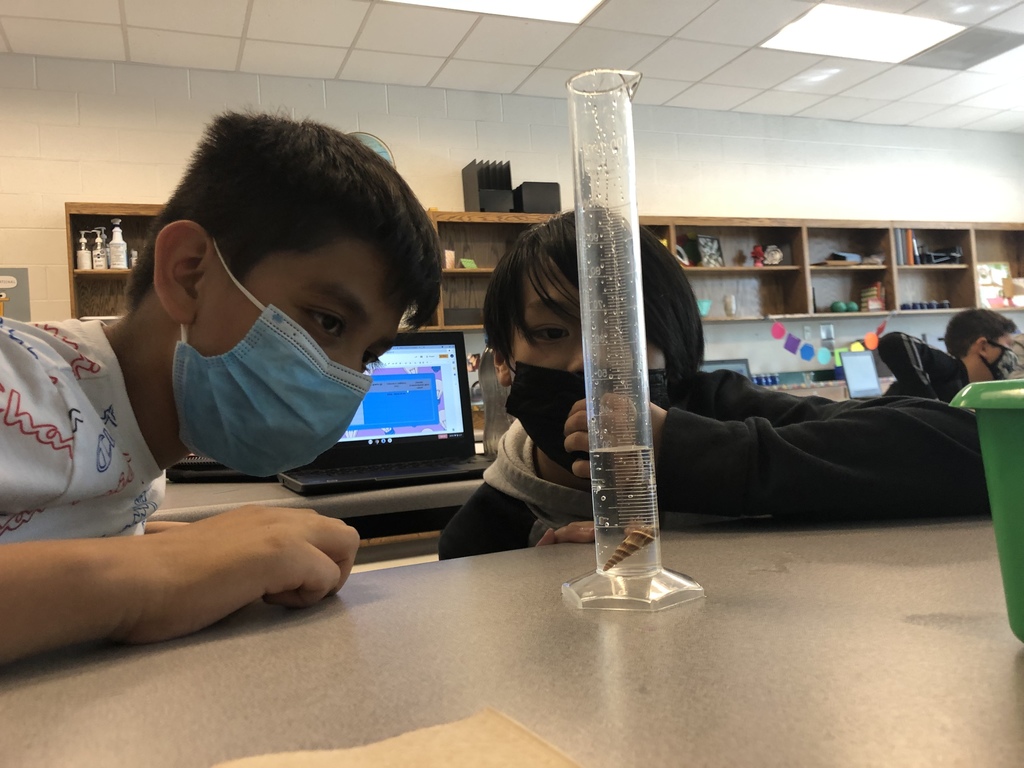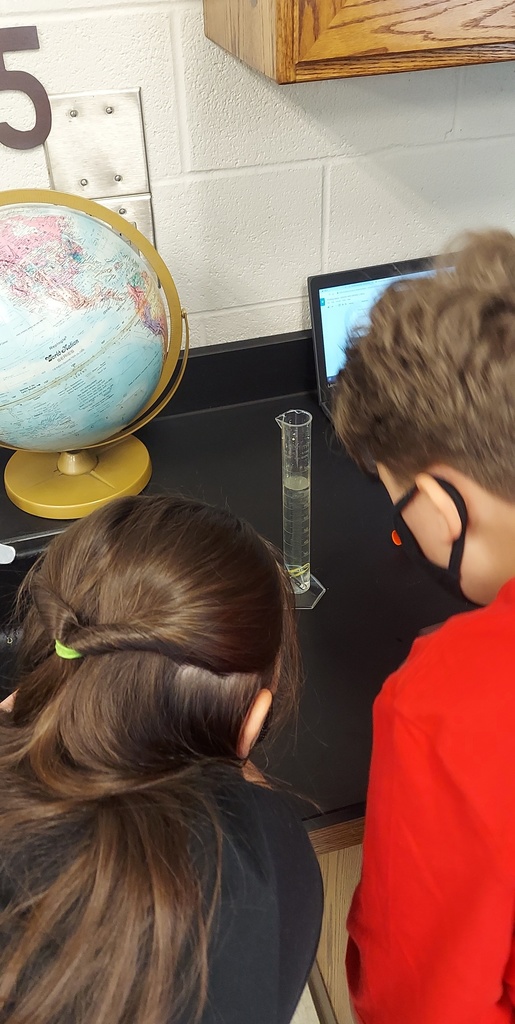 8th grade social studies students in Mr. Gast's classes are using different soil bases to show distinction of the different regions that make up North Carolina. They are also displaying unique vegetation and major industry to each region. #togetherasone @NCCSschools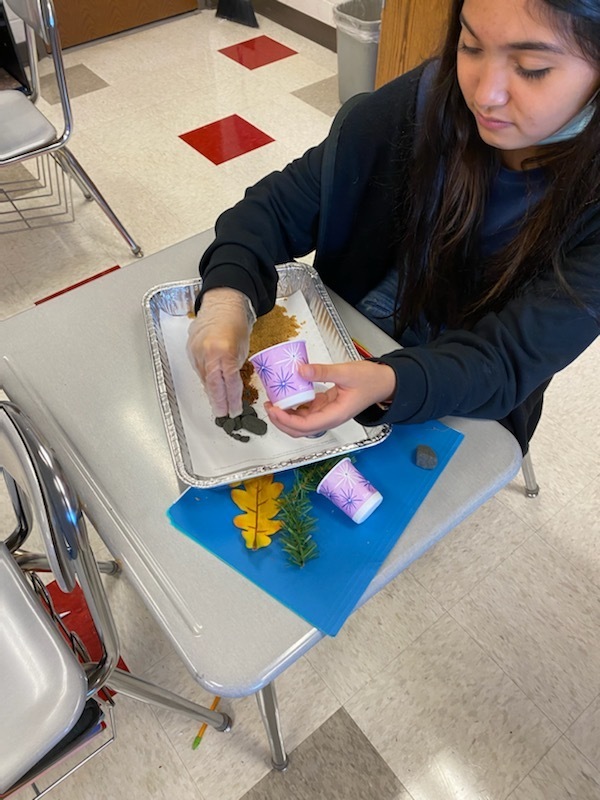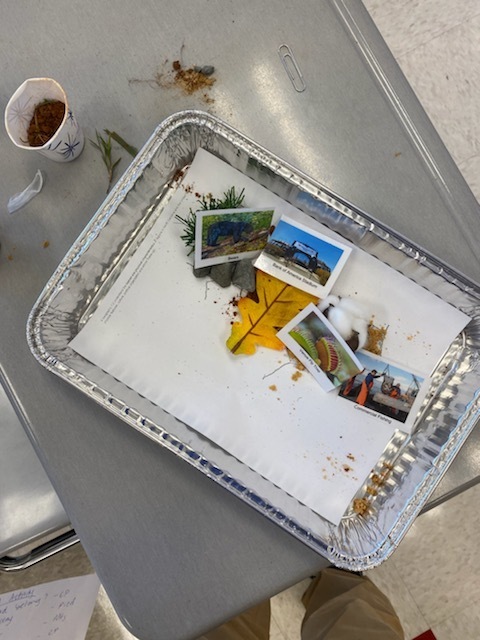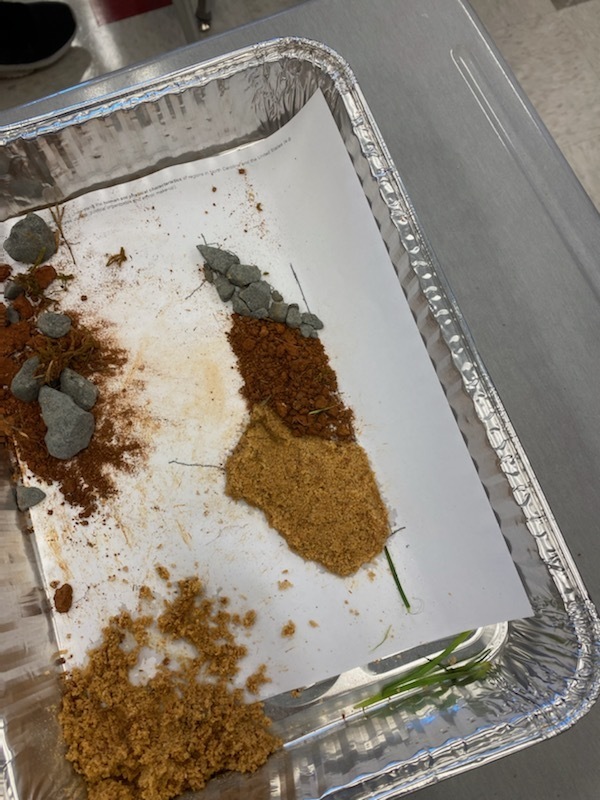 Good afternoon Red Devil Family! This is Mr. Cannon with our weekly announcements. This is a reminder that Friday, September 24 is a required workday for staff. There is no school for students. Parents, we have had some issues with student vandalism items and trashing restrooms, primarily in the boys restrooms. Please speak with your child about not engaging in these acts. Students that cause damage to school property or trash restrooms will be held responsible. We want to shout out our boys soccer team for picking up their first win of the season this past week by beating Jacob's Fork 4-0. We want to also mention that our boys cross country team placed first in their meet at River Bend. For next week's sports schedule, our cross country team will have a meet at Arndt Middle School on Monday. On Tuesday, our soccer and volleyball teams will be at Grandview. On Wednesday, our football team will be in action at Northview. On Thursday, volleyball and soccer will be home and taking on Mill Creek. That is all for our weekly announcements. Have a wonderful weekend.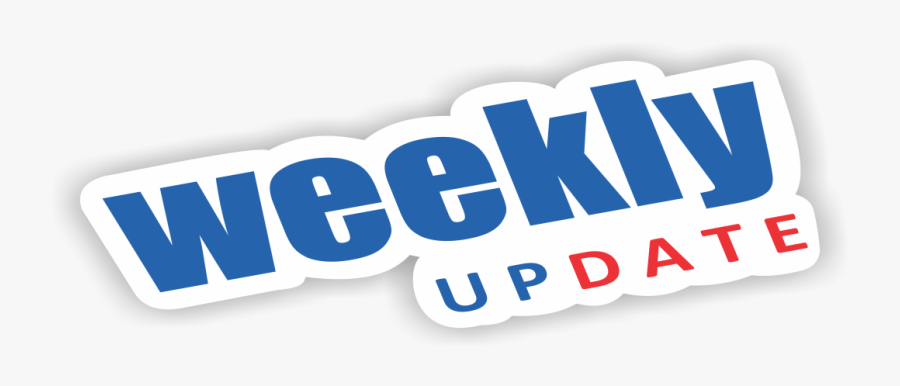 Mr. Saverino's selection for this week's "Da Bomb" is Kristen Lewis (Digital Learning Facilitator) I chose Kristen because she is always ready to help when teachers need technical support. She is proactive, patient, kind and helps to make our work much easier everyday. She puts a lot of passion on her work and personally, I learn a lot in her coaching sessions. I feel blessed for working with her this year.You are "DA BOMB!" Mrs. Lewis will pick the next recipient!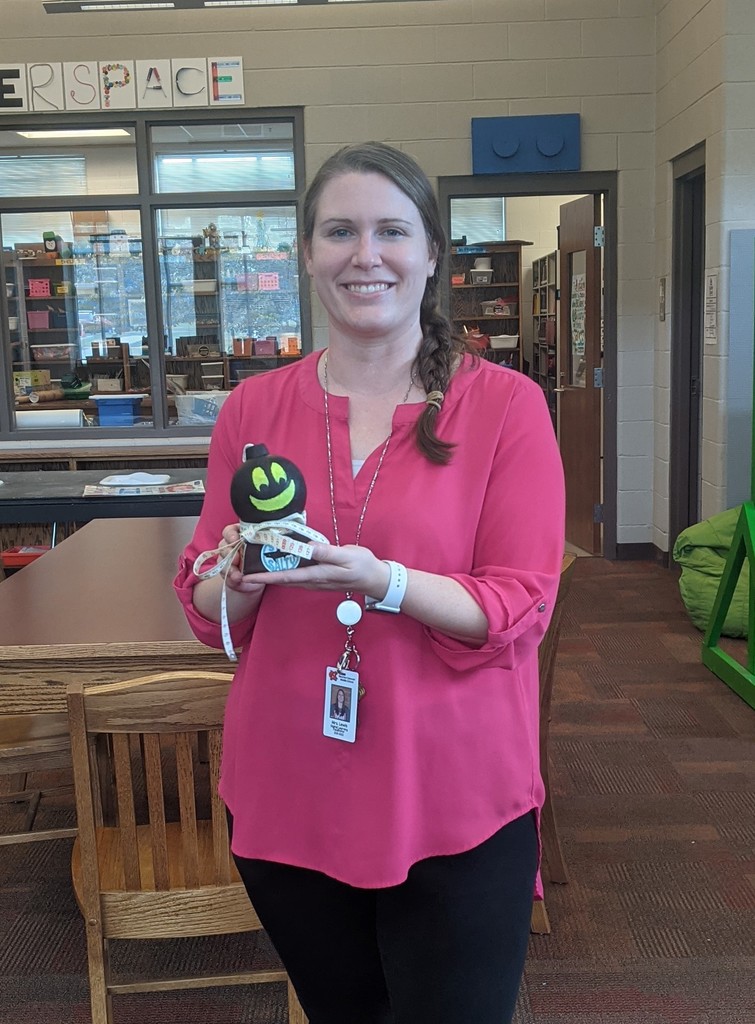 School Spirit Days September 23 - 28 Scoops N Smiles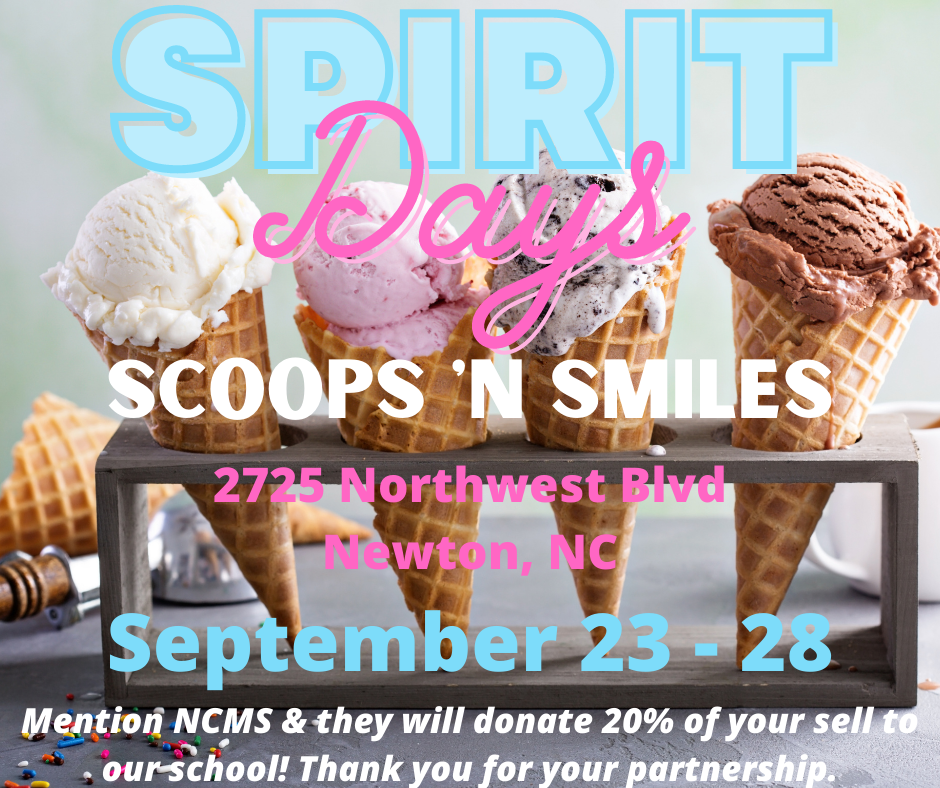 Rent the Spirit Rock!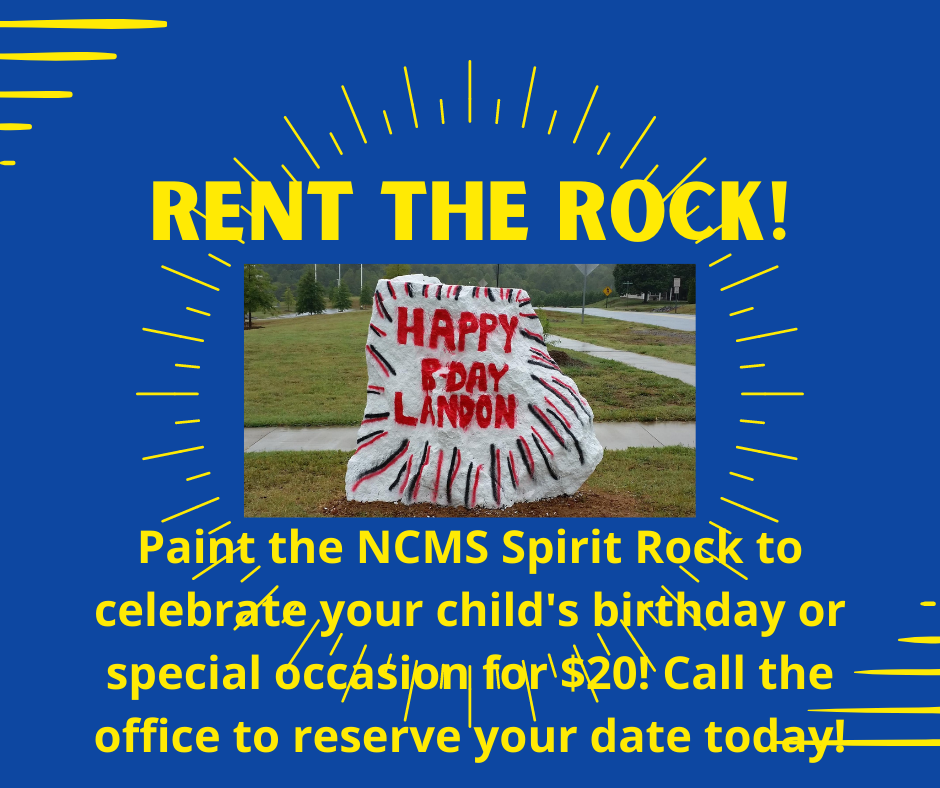 7th grade & 8th graders are doing research & preparing presentations about Sustainable Development in different countries in Mr. Saverino's World Studies class @participate. They share their ideas & use thinking routines to make thinking visible. #unititing our world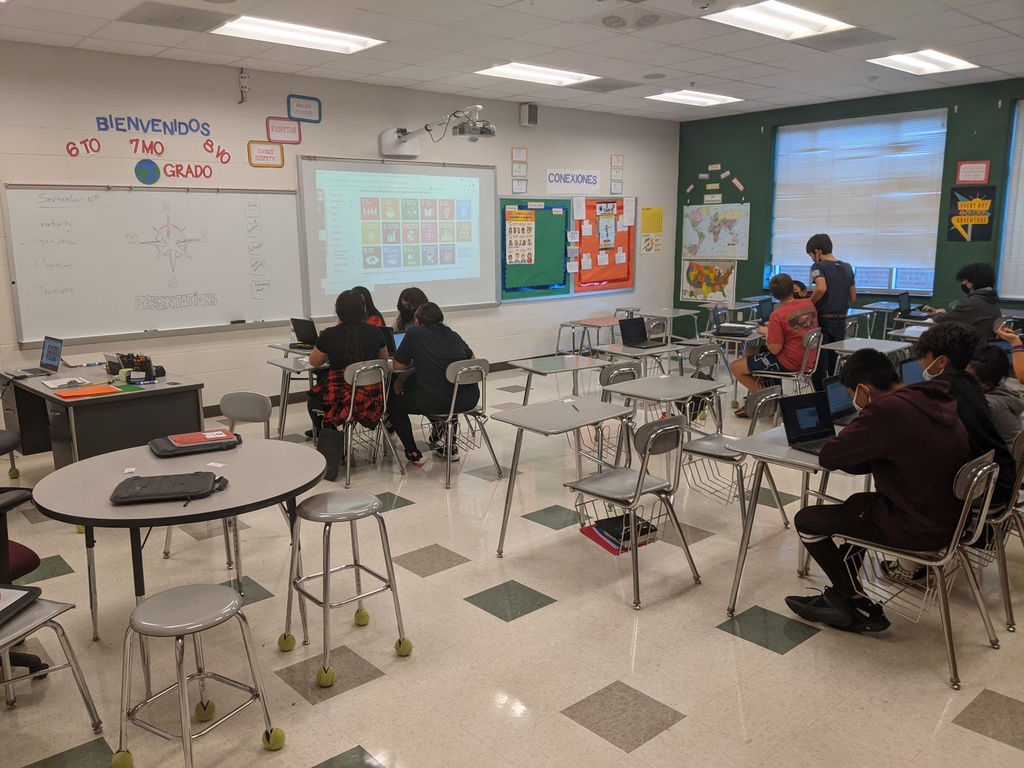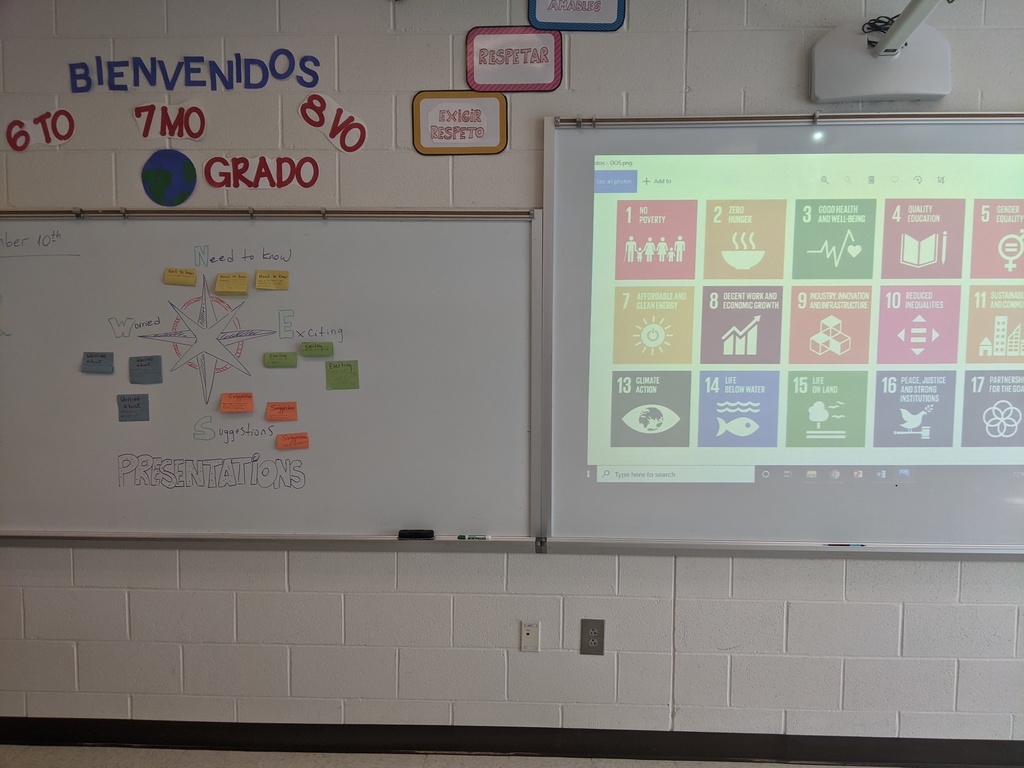 The first recipient for this year's "Da Bomb" is Cristian Saverino and was presented by Mr. Cannon! I am giving Mr. Saverino the first "Da Bomb" this year for several reasons. Since joining our team at N-CMS, Mr. Saverino has worked hard to build relationships with staff and students. He is very positive with his interactions with students and staff. He had volunteered on several occasions to cover classes when substitutes weren't available. He is very passionate about his job. He radiates enthusiasm for teaching and learning. Thank you for all your hard work thus far this school year! I appreciate your effort. You are "DA BOMB!" Mr. Saverino will pick the next recipient!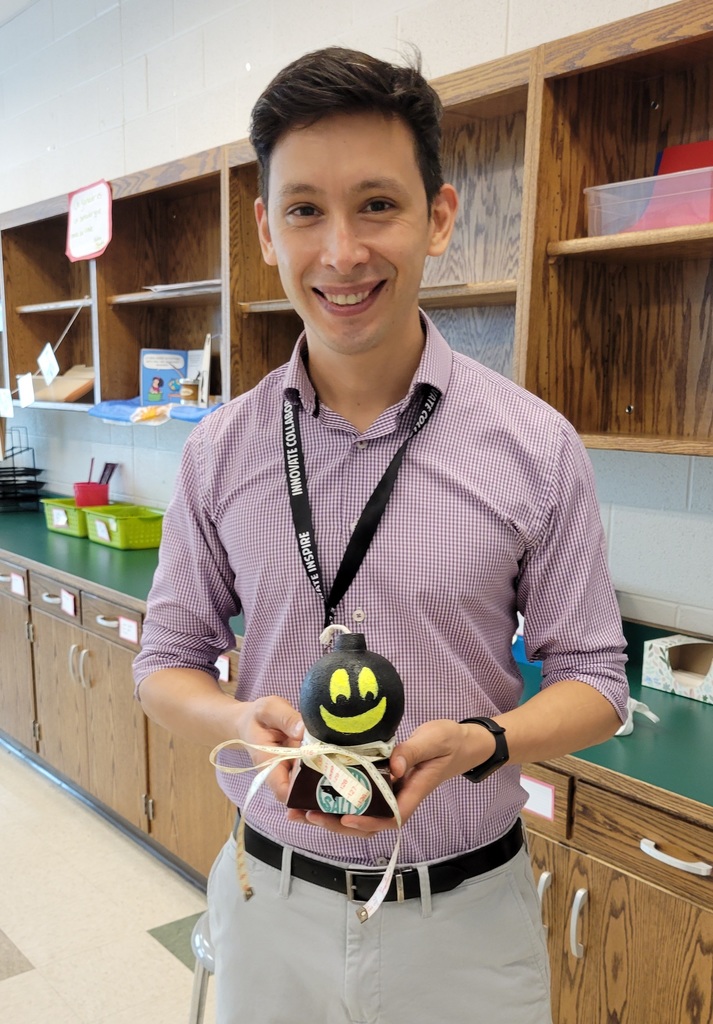 Today, the 6th graders demonstrated how heat affects the motion of molecules in a substance by dropping food coloring into cold and hot water. They collected their data during the activity and made comparisons. #togetherasone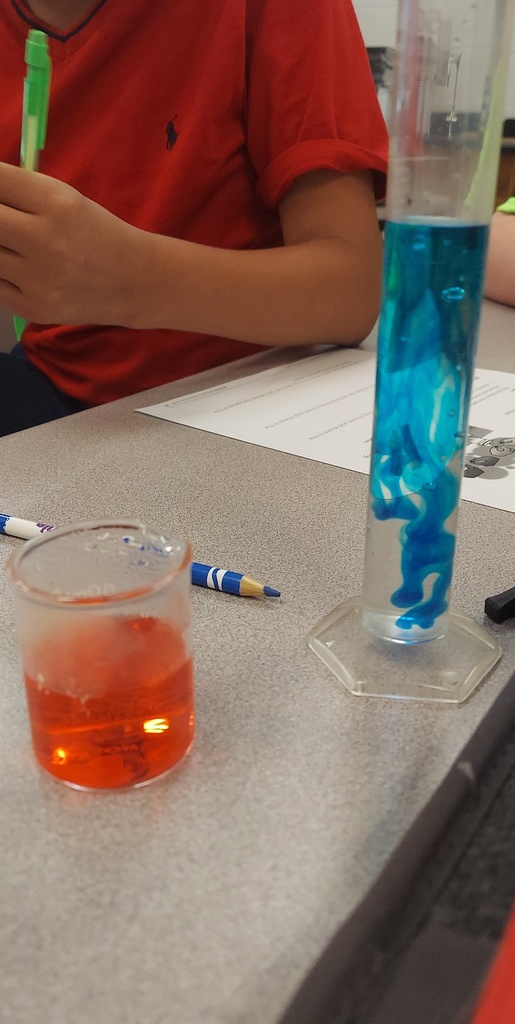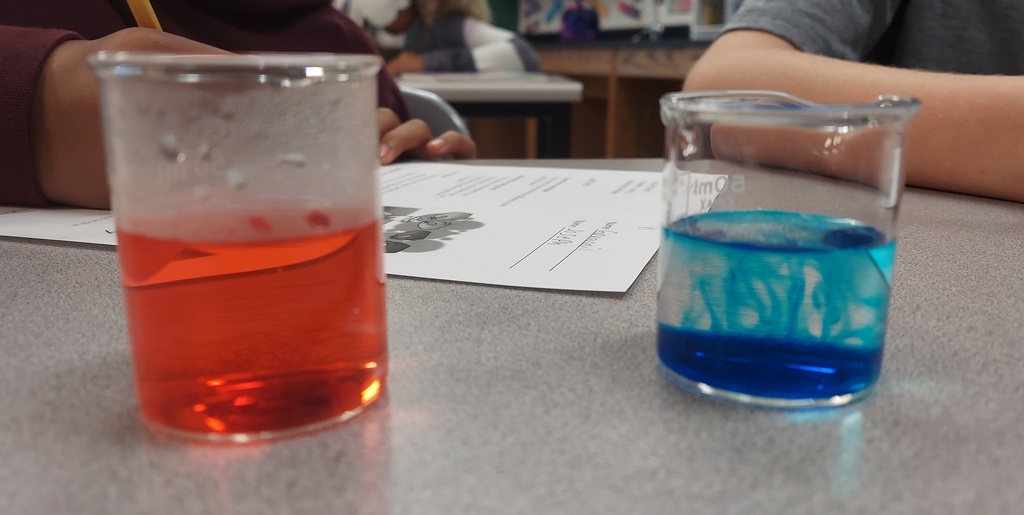 Happy Friday, Red Devil Family! Here are your announcements for the week of September 6 through September 10, 2021. Due to the Labor Day Holiday, there is no school for students and staff on Monday, September 6. At the September 3, 2021, Special Called Meeting, the Newton-Conover City Schools Board of Education voted 6-0 to require staff, students, and visitors to wear face coverings while indoors on school campuses beginning Tuesday, September 7, 2021 (provided they do not meet one of the criteria for exceptions). All students are required to wear face coverings while on a school bus. Progress Reports will go home at the end of this week. Parents, please monitor and review your child's progress regularly to ensure they are not falling behind. Students interested in staying after school for our MakerSpace challenges can continue to submit permission forms and join in the fun. Meetings are Tuesdays after school until 4 pm. A reminder that school starts at 7:40 am. Students should be in the building and in their homeroom classroom by 7:40. We will begin documenting tardies this week for students arriving on campus after 7:40 am. That is all for our weekly announcements. Have a wonderful weekend.

Hello Red Devil Family! Here are your announcements for the week of August 30-September 3, 2021. We want to thank all our parents and students for an excellent first week of school. Thank you, parents, for your patience with us as we finalize bus routes, car rider procedures and communicate adjustments for this school year. Parents, a copy of our dress code was sent home this week with each student. Please review the dress code and ensure that your child is coming to school following the guidelines. If you did not get a copy of the dress code, you could review the guidelines in our Student Handbook posted on our website. Cross Country will hold tryouts on August 30th from 3:00- 4:30 pm. Students must have an up-to-date physical on file to participate. You can contact Coach Crouch if you have any questions. Our first MakerSpace Challenge meeting will take place after school on Tuesday, August 31st. Parents, please continue to fill out Free and Reduced lunch forms and PowerSchool Enrollment if you have not done so. All students must complete PowerSchool Enrollment before participating in any sports, afterschool activities, or before receiving their Chromebook devices. That is all for our weekly announcements.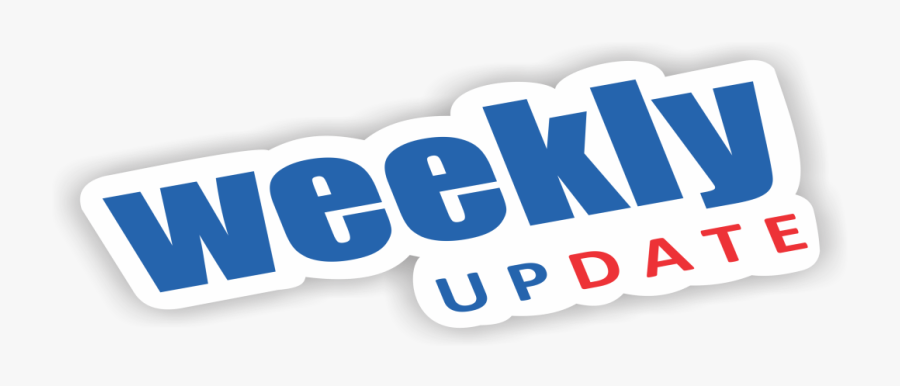 Good evening Red Devil Family! Here are your weekly announcements. Welcome Back Red Devils! We have missed our rising 7th and 8th graders and we want to welcome our 6th graders. We are excited to get the school year started. School will start on August 23rd. Car riders can enter the building starting at 7:10. Students cannot be dropped off prior to 7:10. The school day will start at 7:40 am and will dismiss at 2:50 pm. There will be no student sign-outs past 2:20 pm. Newton-Conover City Schools is utilizing a new webpage provider and phone messaging system for this upcoming school year. If you have any issues receiving information from the school please contact the main office. At this time masks are optional throughout the school building. However, masks are required for all students while riding on school and activity buses. If your student rides a bus, please make sure they have a mask each and every day. Students should plan to be at their bus stops 10 to 15 minutes early for the first few days of school. Students will also get home later in the afternoon due to bus drivers learning their routes. If you have questions about bus transportation please call the main office. Sports tryouts will begin this week. Volleyball will hold tryouts on August 24th and 25th from 3:00-4:30 pm. Soccer tryouts will be on August 25th, 3:00-4:45 pm. Cross Country tryouts will be on August 30th, 3:00-4:30 pm. If you have any questions about athletics please contact our Athletic Director, Paul Lane. That is all for our weekly announcements. We look forward to seeing you on Monday!

Some of our staff are preparing for the upcoming MakerSpace challenge. These challenges are an after school activity where students work to understand local STEM careers and solve problems of practice for different businesses in the area. Be on the lookout for signups for your student!